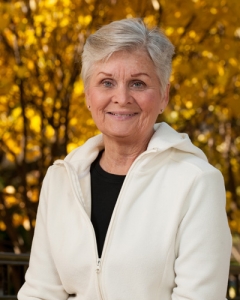 Liz Thorwall is both the preprimary and kindergarten enrichment directress at Diamante Montessori School. She comes to Diamante with a vast amount of experience having taught children in a Montessori classroom for over 30 years! Liz is a graduate of nearby Wheaton College with a BA in Elementary Education. She holds both and AMS certification for the preprimary level and an Illinois teaching certificate.
Liz has a lot of energy and enthusiasm in the classroom. When she first watched the Montessori method in practice over 30 years ago, she was blown away by the positive atmosphere for education that it created and she was immediately hooked. She enjoys watching each child develop to their greatest potential in her classroom and instill in them a great love of learning.
Liz works with her aide, Estrella Lottich, in the am preprimary.  Teese Leadamen is her aide in the kindergarten enrichment classroom.